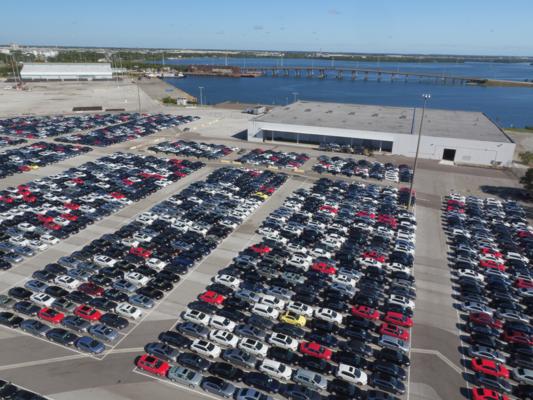 There are more than 3 million new vehicles produced in Mexico and imported into the U.S. and an estimated 5 million by 2020 (Mexican Automotive Industry Assocation).
With this projected increase in volume, all auto makers importing into the U.S. are looking for new alternatives for a reliable and fast supply chain solution.
Port Tampa Bay provides a new, faster, short sea alternative for this trade lane that will service high demand markets in Florida, the 3rd largest state in the U.S., and the East Coast.
Short sea transit through Tampa allows manufacturers an alternative to longer overland routes from Mexico, thereby reducing cycle time and delivery to market. We created a new supply chain alternative that puts us in the game.