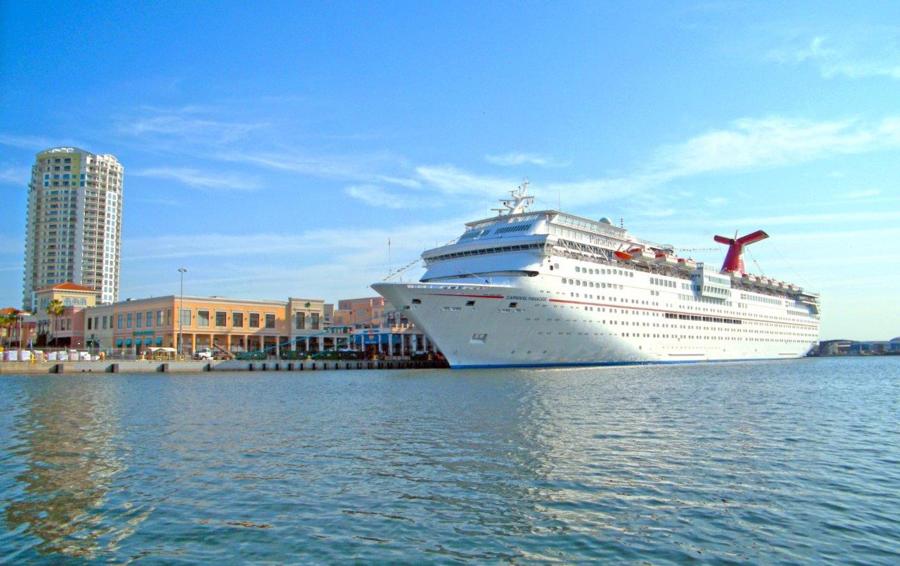 Port Tampa Bay
- TAMPA, Fla.—Port Tampa Bay announced that Carnival Cruise Line has agreed to extend its commitment to continue offering cruises from Port Tampa Bay through 2021. Carnival Cruise Line, a division of Carnival Corporation, is the largest cruise operator in the world and the only cruise line to base two ships year-round at the Port of Tampa. The agreement was made on behalf of all Carnival Corporation brands operating at the port, including Holland America Line, which recently made a commitment to deploy a larger ship in Tampa on a seasonal basis.
Carnival began year round sailings in Tampa in October 1994, and has been a staple in offering cruise vacations to the Tampa market ever since. With the recent announcement of Carnival's plans to deploy Carnival Miracle to Tampa, Carnival will operate two year-round cruise ships from Tampa, offering various cruise itineraries to the Western Caribbean, including popular destinations in Mexico, and other locations such as Mahogony Bay, in Isla Roatan; Belize and even Costa Rica and Panama.
Carnival's commitment to serving the tourism sector in Tampa Bay is evident with their renewed commitment to Port Tampa Bay through 2021, and is unmistakable, given the large share of cruise passengers they carry. When Carnival Miracle begins her 7-day, year-round sailings in January 2018, Carnival Cruise Line will account for roughly 300,000 passengers per year crossing Port Tampa Bay's cruise docks.
"I would like to express our gratitude to the Carnival organization for their continued support at Port Tampa Bay, and we deeply appreciate their ongoing commitment to the strong cruise market that our region offers to this important cruise partner," Paul Anderson, port president and CEO, said.